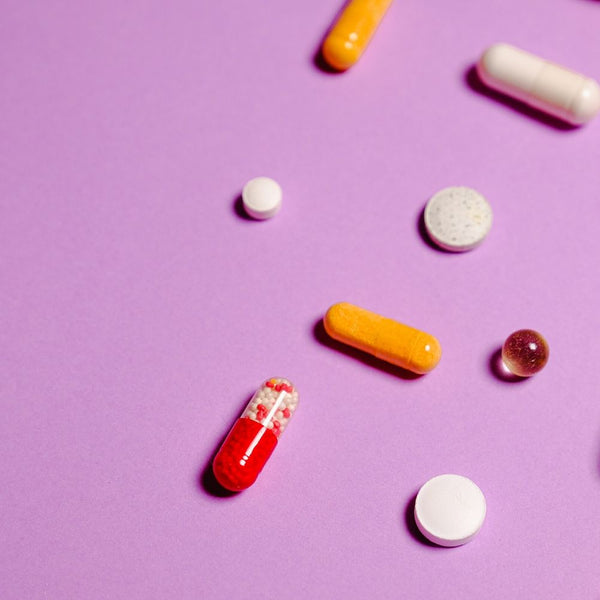 6 Vitamins for Healthy Teeth & Gums
Healthy teeth and gums begin with proper oral hygiene and — you guessed it — good nutrition. Vitamins and minerals play a key role in our oral health and can aid in preventing gum disease, cavities and other common oral health issues. Since your teeth and gums are made from the same tissues that comprise everything else in your body, it's important that you focus on good nutrition for oral health.
What are some of the essential vitamins for healthy teeth and gums? While hundreds of micronutrients play a role in keeping your oral health excellent, here are six vitamins proven to optimize the health of teeth and gum
Consume These Vitamins to Maximize Oral Health
Six vitamins that can help prevent gum disease, strengthen your enamel and even keep your smile white include:
Vitamin C: Vitamin C boosts the immune system and protects against gingivitis, helping to prevent tooth loosening. A key component in strengthening soft tissue, vitamin C can be found in most fruits and vegetables. The best sources include broccoli, leafy greens, citrus fruits and, of course, supplements.
Calcium: Calcium aids in healthy bone development — a major plus for strengthening enamel. This mineral's ability to support bone structure puts it on our list of essentials for preventing tooth breakage and decay. You can find calcium in dairy products, green leafy vegetables, salmon, supplements and soybeans.
Vitamin D: Going hand-in-hand with calcium, vitamin D is another essential micronutrient for healthy teeth and gums. It helps with calcium absorption and boosts the body's bone mineral density. Aside from taking vitamin D supplements, you can get enough of this nutrient by spending a moderate amount of time in the sun each day. You can also do so by consuming fatty fish, liver and fortified dairy products.
Vitamin K: Vitamin K is an important nutrient for your body's healing processes. It helps block bone-damaging substances and increases bone strength. If you're prone to bleeding gums or have oral sores that don't seem to heal quickly enough, you may have a vitamin K deficiency. Aside from using vitamin K supplements, you can access this nutrient in leafy greens, broccoli, Brussels sprouts and Swiss chard.
Vitamin A: If you have dry mouth issues, make sure you're getting enough vitamin A. Vitamin A increases saliva production and enhances the health of the body's mucus membranes. You can find this key nutrient in kale and other leafy greens as well as liver, egg yolks, fish and orange foods like carrots and oranges.
Potassium: Potassium aids in building bone density and works alongside magnesium to reduce blood acidity — two major benefits when it comes to the health of your teeth. Potassium-rich foods include bananas, sweet potatoes, avocados, coconut water and many other natural foods.
Keep Your Teeth and Gums Clean From the Inside Out
Keeping your nutrition on point is crucial for the health of your teeth and gums, but don't forget to brush and floss regularly with high-quality cleaning products such as WhiteFoam, Omnifoam or FreshDent. Contact us today to learn more!
Liquid error (templates/article line 357): Could not find asset snippets/blog-widgets.liquid