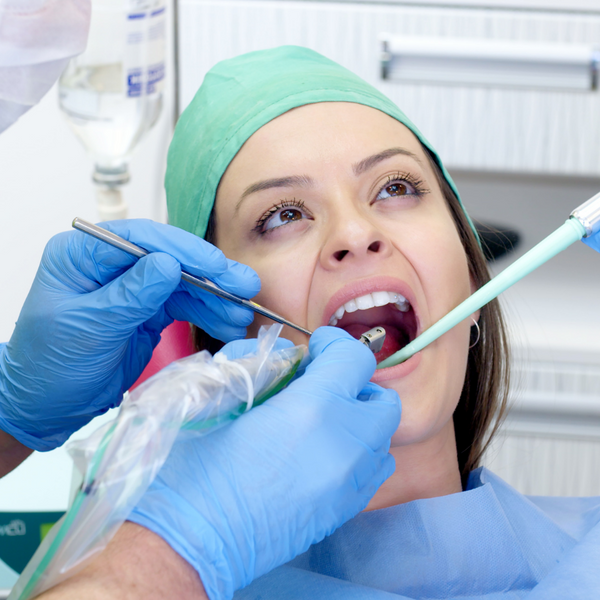 Tips for Recovering From Dental Implant Surgery
Dental implants can have a huge positive impact on your smile and the quality of your life. That said, the procedure is an oral surgery that requires specific post-surgical care for proper healing. Your doctor will help guide you through the recovery process with instructions on what to do following your surgery. We have a few extra tips for a smooth, speedy recovery.
Useful Tips for Dental Implants Post-Surgery Care
The first few days after your implant surgery are the most critical for healing. Follow these five tips for post-dental surgery care to optimize your recovery process.
1. Leave It Alone — At First
In the first 24 hours following your oral surgery, your best bet for healing is to simply leave the surgical site alone. If you have some bleeding, it's okay to bite down on some damp gauze to stop it. Otherwise, you should give your implant the first 24 hours to heal.
Stick to your regular dental care routine, but avoid the fresh implant. You can start tending to the surgical site after the first 24 to 48 hours as the tenderness allows.
2. Follow All Post-Op Instructions
This procedure may be your first implant surgery, but it's not the first for your oral surgeon. They know exactly how to help you heal for the most successful implants, and they'll give you some pretty detailed instructions. Follow those directions to a T for the best results.
Your post-dental surgery care instructions should tell you:
- How to care for your surgical site.
- What symptoms to expect as you heal.
- How long you should stick to soft foods.
- When to seek help for concerning symptoms.
3. Stay Ahead of Any Pain
Your general anesthetic will start to wear off about two to four hours after your surgery. At that point, you might start to feel some discomfort. Stay on top of it by taking a painkiller — either prescribed by your surgeon or over-the-counter — before the anesthetic wears off. 
Take the painkillers as directed, following the dosing instructions on the bottle for the first week. If the pain doesn't get better after the first week, give your surgeon a call to make sure everything is healing okay.
4. Keep Your Mouth as Clean as Possible
To allow your implant to heal, you need to keep the surgical site and your mouth as clean as possible. In the first few days, avoid hot and cold foods and keep any food away from the area as much as possible. When you're done eating, give your mouth a good rinse with warm water to clear out any debris that could get stuck. Use slightly hot saltwater as a rinse to disinfect the implant site as often as you can.
5. Think Long-Term Care With OmniFoam Cleaner
Once your implant has healed, you'll have to keep it clean to avoid further complications. Implants may look and feel like your natural teeth, but they require different care in the long term. Use EverSmile's OmniFoam foaming cleaner to gently kill 99.999% of bacteria and get into all of the nooks and crannies you can't reach with a toothbrush.
Get the Smile You've Always Wanted
Your new implant is the start of your healthy, stunning smile. Keep it clean and maintain your oral hygiene with products from EverSmile. Browse our online catalog to find products specially designed to make it easy for anyone to achieve the smile they've always dreamed of.
Liquid error (templates/article line 357): Could not find asset snippets/blog-widgets.liquid