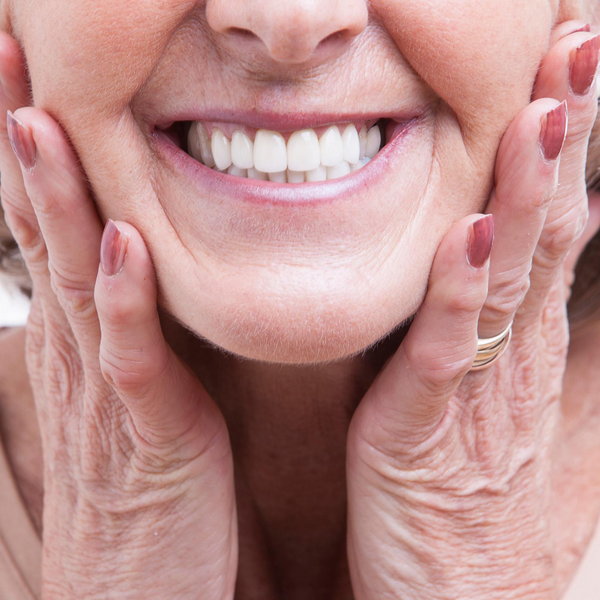 How to Care for Dental Implants
Whether you have a single implant or overdentures, you need to know how to care for your implants to prevent oral hygiene problems. Bad oral health is connected to heart disease and digestion problems like candida. Well-cared-for implants will last longer and have fewer problems than implants that aren't cleaned properly. 
How can you give your dental implants the best possible care? Use our tips to keep up with daily care and keep your mouth feeling and looking great. 
How to Care for Single Implants
Single dental implants involve replacing a single tooth in your mouth. You can't remove the implant after you have undergone surgery. It feels like all your other teeth, and after a while, you may forget you have the implant. However, your implant requires different care than your other teeth. You still need to brush at least twice a day with toothpaste for your teeth and also use a cleaning foam for your implant to get in the crevices your brush can't reach. Here are a few tips to keep in mind for cleaning your mouth if you have a single implant:
Use a soft-bristle brush that will be gentle on your mouth.
Floss every day. 
Only use low-abrasive toothpaste, such as ones designed for sensitive teeth. Skip the high-abrasive toothpaste, such as whitening pastes.
Use OmniFoam to clean the area around your implant to prevent bacteria build up.
OmniFoam is a wearable implant cleaner with no harsh chemicals. This means you can use it wherever you go making it very easy to keep your implant clean and your breath fresh. It removes biofilm caused by bacteria that collects in margins of your implant and around gums. This helps prevent peri-implantitis, a painful infection around your implant. You can learn more about implants and bridges here.
How to Care for Overdentures
Overdentures are one of the most widely used tools in preventative dentistry. They fit over your existing teeth and can be supported by your teeth or using implants. Overdentures are removable, which makes them easier to clean. Take out and brush your dentures each day using our specially formulated denture cleaner FreshDent, which kills 99.999% of bacteria using no harsh chemicals. FreshDent can also be used on-the-go. Simply spray it on your teeth and swish it around with your tongue. If using the foam on-the-go, spread the foam around your overdentures in your mouth, then spit out the excess. 
Cleaning your overdentures with our specially formulated FreshDent also helps prevent peri-implantitis.
Here are a few additional tips to keep in mind for cleaning your overdentures and possibly your implants underneath: 
Regularly check the status of your locator caps, O-rings and clips to see if any are missing or becoming worn.
Use a denture brush to clean the underside of your dentures.
Before you put the dentures back in your mouth, rinse them with water.
While cleaning overdentures is essential, so is preventative care. Talk to your dentist about replacing your locator caps and O-rings on a regular basis, likely once a year, to keep everything functioning strong. Proper maintenance will keep your overdentures working effectively. 
Ensure You Have the Right Supplies to Care for Your Mouth
Having the right supplies can help you provide quality care for your single implants and overdentures. OnmiFoam is a specially formulated cleaner for implants that can reach those small places between gums and help remove bacteria buildup that can be dangerous to your health. Get in touch to learn more about OmniFoam and shop our products today.
Liquid error (templates/article line 357): Could not find asset snippets/blog-widgets.liquid