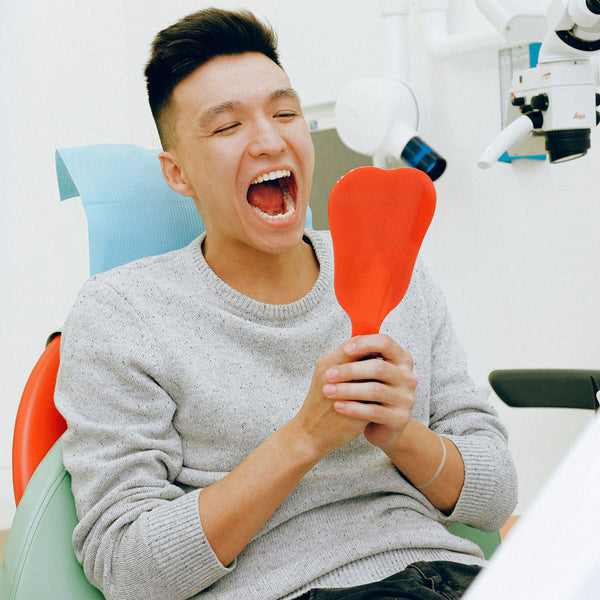 The Best Invisible Aligners in 2020
Are you thinking about getting invisible braces to straighten your teeth? You can choose from a range of options that have entered the market over the past few years, including at-home selections as well as ones available from an orthodontist. Which are the best invisible aligners? The right one for you may depend on your finances and availability for office appointments. Here is a look at the top choices available today. 
Invisalign
Invisalign may be the best-known invisible aligner on the market. It has been offered for more than 20 years and is considered a pioneer in the invisible orthodontics industry. Orthodontists use Invisalign, which has an average treatment time of between a year and a year and a half. You will need to get anchors attached to your teeth to use the aligners, plus regular orthodontics visits, to ensure the treatment is effective. 
Invisalign is best for patients who need more than just the cosmetic movement of their teeth. Orthodontists use it to correct more serious problems. You can get more information and sign up for Invisalign at your orthodontist's office. The cost ranges from $3,400 to $7,100 before insurance. 
Candid
Candid invisible aligners also are available at your orthodontist's office if they have a Candid Studio. The treatment is generally cheaper than Invisalign. You can pay for the entire treatment upfront at $2,400, or you can make a $399 down payment and then pay $99 per month. 
You can swap out your aligners without making visits to your orthodontist's office. You can use a scan to send to your orthodontist to ensure the treatment is going as planned. If all goes well, you return to the orthodontist at the end of your treatment period so they can see your progress. 
SmileDirectClub
You can get Smile Direct Club aligners through the mail without going through an orthodontist. You pay less for Smile Direct Club, too, when you pay upfront. You can pay $1,895 in a lump sum before beginning treatment, or you can make a $250 down payment and then pay $85 per month for 24 months. Treatment usually takes just six months.
Byte 
Byte is the shortest treatment you will find. It takes only three months by using high-frequency vibration. You change aligners faster than with other methods as well. Like Smile Direct Club, byte costs $1,895 if you pay the entire price in full, or you can pay $349 down and $83 per month for 25 months. 
ClearCorrect
Finally, Clear Correct is another option offered by your orthodontist. The cost may vary because you pay per aligner, and so the total cost will depend on how many aligners you use. The total could be between $2,000 and $8,000. 
Do you use invisible aligners? You can keep them feeling fresh with EverSmile® WhiteFoam™, AlignerFresh and OrthoChews, which clean and freshen orthodontic aligners. Shop our products today. 
Liquid error (templates/article line 357): Could not find asset snippets/blog-widgets.liquid