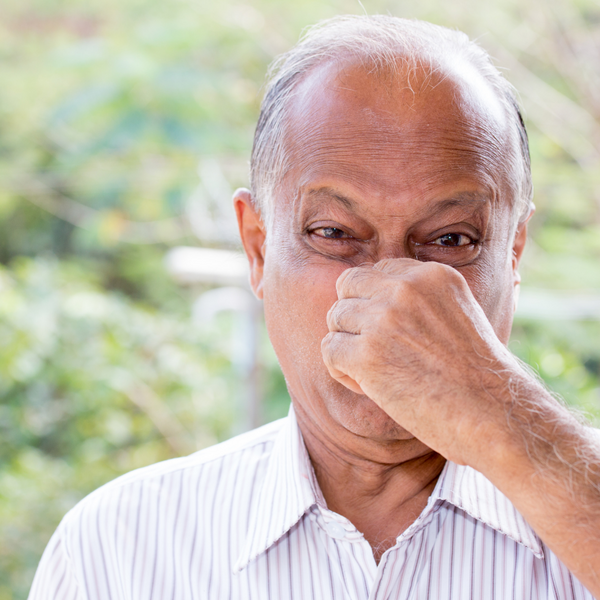 Are My Dentures Causing Bad Breath?
Dentures can change your life. They're important to your ability to chew, and they give you a killer smile. The only downside? They might cause bad breath. Both permanent and removable dentures are notorious for their ability to cause denture breath, but we can help you combat it.
What Causes Denture Breath?
In most cases, people get denture breath when they haven't been cleaning their dentures as well or as often as they should. Your mouth is home to more than 200 different kinds of bacteria. While most of them are harmless, some of them can impact your breath. These bacteria cling to your teeth and dentures and form plaque and tartar.
When you eat, you may also end up with food debris stuck under your dentures. These bits can stink on their own, or that troublesome bacteria can eat it and form even more plaque buildup around it.
How to Prevent Bad Breath From Dentures
Preventing bad breath is all about managing the bad bacteria and keeping your dentures and mouth as clean as possible. Here are some ways you can work to prevent denture breath.
1. Use Denture Adhesive
If you have removable dentures, create a seal between your dentures and gums using high-quality adhesive. This seal will help keep food from getting stuck underneath your dentures, eliminating one cause of bad breath.
2. Drink More Water
A dry mouth is the enemy of fresh breath. Moisture from saliva or drinking water helps wash away bacteria in between cleanings to keep your mouth feeling fresh.
3. Clean Your Dentures Better
Most bad breath is linked to poor oral hygiene, so the best solution is to make sure your dentures are thoroughly cleaned. Use a cleaning product like EverSmile's FreshDent twice every day to eliminate up to 99.999% of the odor-causing bacteria.
4. Use a Soft-Bristled Brush
Always use a soft-bristled brush and avoid abrasive toothpaste. Denture teeth are pretty hard, but rough bristles can easily scratch them. Scratches on the surface of your dentures — even tiny ones — create more areas for bacteria to hide.
5. Take Removable Dentures Out Overnight
If you have removable dentures, be sure to take them out overnight to give your gums a chance to breathe. Place your dentures in a cleaning solution to soak while you sleep for an effective deep clean with no extra effort on your part.
6. Clean Your Tongue and Gums, Too
Pay special attention to cleaning your tongue and the gums that go under your dentures. Eliminate as much bacteria as possible before your dentures go back into your mouth so that it doesn't build up as quickly and cause bad breath.
7. Use an On-the-Go Cleaner
If you spend a lot of time out and about, consider investing in an on-the-go cleaner that helps clean discreetly and keep bad breath at bay. FreshDent spray goes on while your dentures are in place, and it has a mild minty taste that's perfect for freshening up. 
Fight Bad Breath With EverSmile
At EverSmile, our goal is to help everyone achieve a happy, healthy smile as easily as possible. Browse our online catalog to find the perfect product to keep your breath fresh and your teeth clean. 
Liquid error (templates/article line 357): Could not find asset snippets/blog-widgets.liquid