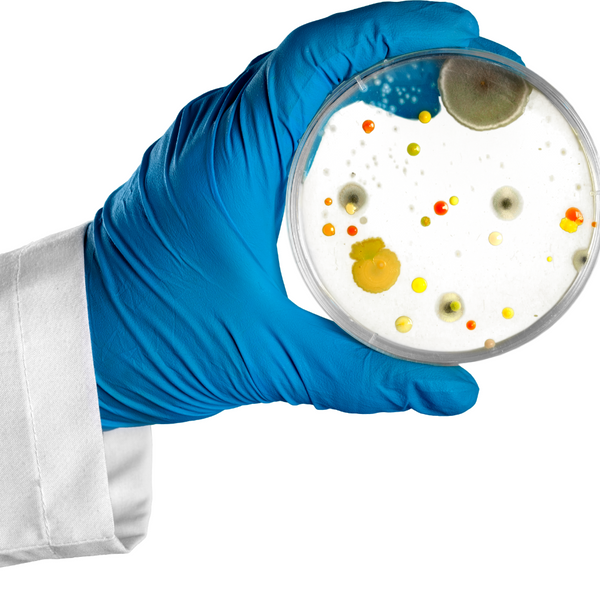 What Bacteria Causes Tooth Decay?
Your teeth have to be tough in order to stand up to the constant use over the course of your lifetime. Fortunately, they're protected by an outer surface called enamel. But even though enamel is one of the hardest materials in your body, it's still vulnerable to damage. Tooth decay happens when your enamel is damaged by acids in your mouth from foods or bacteria. 
The early symptoms of decay include toothaches and sensitivity to heat or cold. Left unchecked, enamel damage can lead to cavities, pain, infection and even lost teeth.
Tooth decay is a cumulative problem that won't heal or go away on its own. Once your enamel is damaged, the tooth will continue to decay until it's treated by a dentist. One of the best things you can do for your dental health is to get rid of the bacteria that causes tooth decay before it starts.
The Most Common Tooth Decay Bacteria
Your mouth is literally teeming with bacteria. Most of them are harmless or even beneficial to your mouth ecosystem, but some can cause trouble. Streptococcus mutans is the bacteria primarily responsible for tooth decay. 
These bacteria band together to share a food source and work as a team. They stick your teeth and form plaque. Any sugars or starches you eat become food for the Streptococcus mutans, and they produce acids that begin to damage your enamel and demineralize your teeth.
How to Prevent Tooth Decay
Since tooth decay can't be reversed, you'll want to work hard to prevent it from starting. Here are some tips for managing your mouth bacteria and keeping decay at bay. 
1. Brush Your Teeth With Fluoridated Toothpaste
Dentists recommend you brush your teeth for two to three minutes at least twice per day. You should use toothpaste with fluoride, which replaces some of the minerals in your teeth and helps the enamel repair itself.
2. Floss Every Time You Brush
Flossing is also vital. Tooth decay bacteria like to hide in tough-to-reach places, like between your teeth, along your gum line and in any crevices. Your floss should help you clean these areas to eliminate the bacteria. 
3. Keep Orthodontic Devices Clean
Clean devices like dentures, aligners, retainers and mouth guards thoroughly to ensure they aren't harboring harmful bacteria that could lead to tooth decay. 
EverSmile carries an assortment of cleaning products designed specifically for cleaning orthodontic devices. These products kill up to 99.999% of the bacteria that causes decay.
4. Watch What You Eat
Cut back on foods with sugars and starches that feed the bacteria. Instead, eat foods rich in fiber that stimulate saliva production, like celery, carrots and apples. Saliva helps to protect your enamel from the acids produced by bacteria.
Combat Tooth Decay With EverSmile
EverSmile products are developed by orthodontists to help everyone achieve a clean, healthy smile free of tooth decay. Our products include cleansers for orthodontic devices and our WhitenFresh breath spray that kills the bacteria in your mouth and leaves you with fresh breath.
Shop our online catalog to find the perfect product to help keep your teeth in great shape.
Liquid error (templates/article line 357): Could not find asset snippets/blog-widgets.liquid