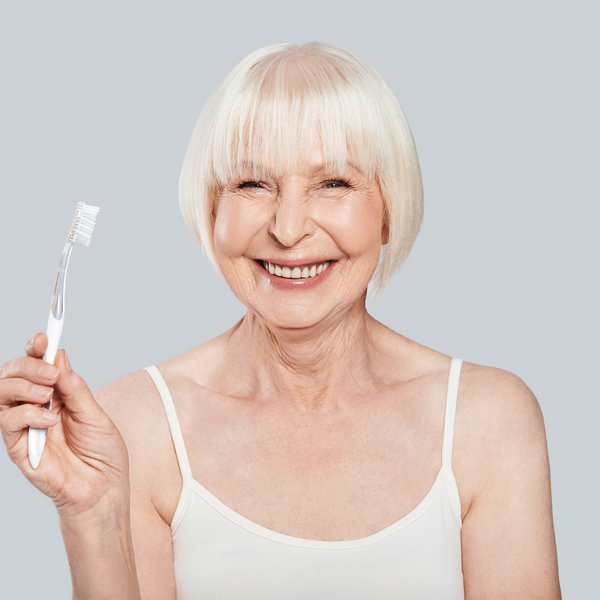 6 Interesting Facts to Know About Your Dental Health
Our teeth grow in within the first few months of our lives. From that point on, we use and care for them every day. Even with all that experience, there are still things many of us don't know about our teeth.
Dental Health Facts You Probably Didn't Know
Human bodies are pretty strange, and unless you're studying dentistry, there may be some things you don't know about the odd little bones in your mouth. Here are some interesting and practical facts that you may not have heard before.
1. Your Toothbrush Has Come a Long Way
The first bristled toothbrushes were made in 15th century China using bristles from hogs. In the late 1930s, cleaner, softer nylon brushes became the standard.
Today, you can get toothbrushes with every imaginable configuration, shape and size — and you should really get a new one every three months or so.
2. Teeth Are Basically Tiny Icebergs
Not because they're pieces of glacier floating around, but because what you see is really just the tip of the iceberg. 
The part of your tooth that you can see and care for is only about one-third of the whole thing. The rest lives below your gumline, which is why flossing and dental X-rays are so important. 
3. Your Mouth Is Home to 200 to 300 Species of Bacteria
This fact sounds worse than it is, we promise! Most of these bacteria are totally harmless, and some are actually good for your health. Only a few are linked to dental plaque, which leads to tooth decay and gum disease. 
The bad bacteria can be pretty easy to control by committing to good oral health, making regular trips to the dentist and using mouth-bacteria-killing products like the ones we make at EverSmile.
4. You're Probably Not Brushing Your Teeth Long Enough
Dentists recommend that we brush our teeth for two to three minutes twice per day, but statistics show that we tend to fall short. The average person only brushes for 45 to 70 seconds at a time. 
To make sure you're brushing long enough, try setting a timer. You can also listen to music while you brush. There are plenty of songs just under three minutes long.
5. Dental Cavities Are the Second Most Common Disease Worldwide
Second only to the common cold, cavities are so prevalent that 91% of Americans over 20 have had one at some point. They're also one of the only bodily injuries that won't ever heal on their own.
Dentists have to repair cavities by removing the decaying material and filling the hole. Otherwise, the tooth will continue to rot indefinitely.
6. Orthodontics Aren't Just for Kids
When you think of braces, you might think of middle school — but healthy teeth can be straightened and moved at any age. In fact, one in three people seeking orthodontic treatment is over 18.
Innovations like invisible aligners and other new orthodontic devices have made treatment more comfortable and accessible than ever.
Protect Your Dental Health With EverSmile
To keep your teeth healthy, you need to arm yourself with the best products. EverSmile products are designed by orthodontists to help you easily achieve the healthiest, most stunning smile possible. Browse our online catalog today.
Liquid error (templates/article line 357): Could not find asset snippets/blog-widgets.liquid