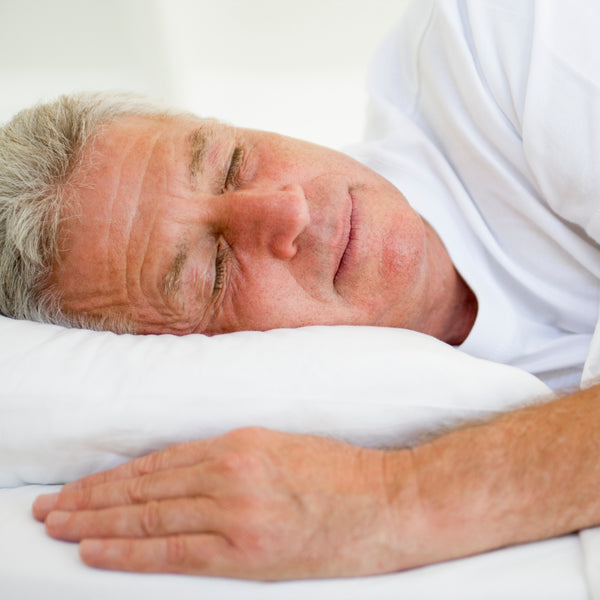 Top Reasons You Shouldn't Sleep With Dentures
Perhaps it's been a long day, and you're tired. Or, maybe you don't like to be without teeth. What's the harm in leaving your dentures in overnight? There's a reason your dentist recommends removing your dentures for at least five to six hours per day and keeping them clean. Sleeping with dentures — even partial ones — can reduce their life span, prevent good oral hygiene and put your overall health at risk. 
If taking your dentures out at night seems inconvenient or embarrassing, here are three top reasons you shouldn't sleep with your dentures:
1. Leads to Denture Stomatitis
Wearing dentures nonstop, especially at night when saliva flow naturally lessens, can cause a condition called denture stomatitis. This form of inflammation impacts the tissues under the dentures and can cause them to become red, swollen and infected with yeast. Denture stomatitis is sometimes accompanied by angular cheilitis, when cracks at the corners of the mouth also become infected by the same yeast. 
Meticulous cleaning every night is the only surefire way to prevent denture stomatitis.
2. Breeds Bacteria
While the surface of your dentures may appear solid, they actually have microscopic crevices that can harbor bacteria. While everyone's mouth is filled with germs, denture material has no natural germ-fighting properties. This means dentures that are not removed and thoroughly cleaned can become breeding grounds for all kinds of bacteria, fungi and other potentially dangerous microbes.
A thorough brushing may not be sufficient to eliminate bacteria that cause bad breath or harmful germs. A special denture brush and foaming bacteria-killing denture cleaner like FreshDent from EverSmile® can effectively remove daily bacteria buildup. 
3. Increases the Risk of Pneumonia
A 2015 study published in the Journal of Dental Research discovered wearing dentures while sleeping nearly doubles the risk of pneumonia in older adults. Pneumonia-causing bacteria on the dentures can easily move from the mouth to the lungs simply by deep breathing. Prolonged wear and lack of cleaning can increase the possibility of this happening.
Maintain Your Dentures With EverSmile® Products
Wearing dentures should improve your quality of life — not threaten it. Maintaining your dentures with a good daily oral hygiene routine is the best way to prolong your dentures' life span and preserve your oral and overall health. Keep your dentures clean and your health in top shape with a collection of specialized denture cleaning products from EverSmile®.
Liquid error (templates/article line 357): Could not find asset snippets/blog-widgets.liquid