Why EverSmile is Smile Direct Club's BFF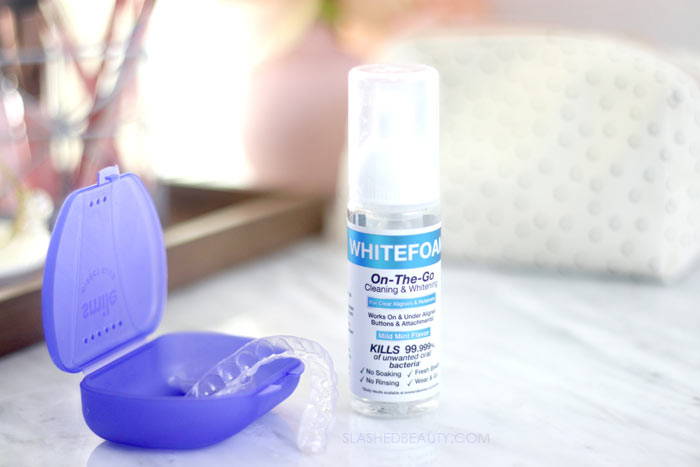 ---
If you've chosen Smile Direct Club as your smile-straightening option, you're in good company! Smile Direct Club is the biggest at-home clear aligner company, and they've worked on over 700,000 smiles since 2014.
We want to help everyone in clear aligners achieve the best results they can by making treatment as effective, efficient, and comfortable as possible.
This video shows you what comes in a Smile Box so you know what to expect when you start treatment, and then below we'll fill you in on how we can help!
---
Smile Direct Club: In The Box
So in the box, you get a number of items in addition to your trays:
Case- You'll be taking your aligners out EVERY time you eat or drink something that isn't clear water. Trust us, you don't want to put these in your napkin and then accidentally throw them out. You can also use your case to soak your aligners when you're away from home; no cup needed.
Chewies- New trays can be hard to get seated properly, as they're tightest when they're new. Chewies are designed to be gently chewed on in tight areas or areas of discomfort. They help relieve that discomfort and make sure the trays are placed as they should be. This ensures that your treatment progresses as designed.
File- Some trays may arrive with edges that irritate your gums or tongue. Rough spots can be lightly filed off to make the trays more comfortable.
Aligner Removal Tool- A tight tray can be hard to remove with your fingers, as it can be tricky getting the right grip in the back of your mouth. This tool has a hook specifically designed to catch the edges of the top and bottom trays, allowing you to pop them off your teeth.
Lip Balm- Some people find that they have dry lips as they get used to their aligners, and this can help.
Bright On- Smile Direct includes four tubes of whitening gel to be used in your aligner trays. Use these according to the included instructions.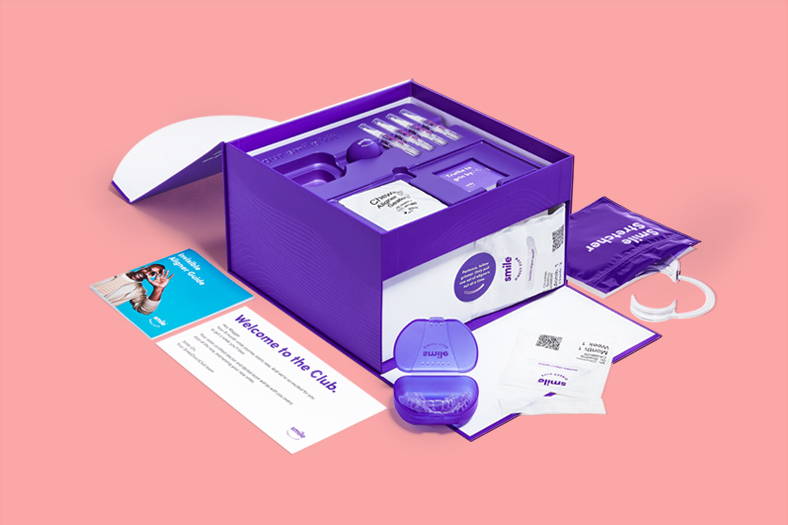 ---
EverSmile WhiteFoam and AlignerFresh are designed to take care of a few issues that your Smile Direct Club kit doesn't cover.
Cleaning your aligners- There are several ways to keep your aligners clean, and we go over all your options here. On the go, however, you're not going to have time for a soak, and you might not always be in a position to brush. WhiteFoam and AlignerFresh are designed to be used while you wear your aligners, making sure that you get those 22 hours in your mouth. The hydrogen peroxide kills bacteria and eliminates biofilm that would otherwise be collecting and causing aligner funk.
Preventing stains- The hydrogen peroxide in WhiteFoam and AlignerFresh breaks up color molecules so that they can't stain your teeth (or your aligners). Smile Direct Club provides you with whitening and we want to help you maintain it! No matter how you whiten, over time eating and drinking will add color back to your teeth. Regular use of WhiteFoam or AlignerFresh maintains your bright white smile (and your crystal clear aligners!)
Freshens breath- Wearing aligners 22 hours a day can leave you feeling... less than fresh. Bacteria and biofilm build up on your teeth because your saliva is not able to wash them clean with your aligners on. This is the case even if you brush rigorously after eating and drinking. You got clear aligners so that people wouldn't notice them- you don't want them to notice your aligner breath either! WhiteFoam and AlignerFresh kill the bad breath causing bacteria and also leave you with a light mint flavor so you can be confident for those important conversations.
Helps tight aligners slide on- We've heard from Smile Direct Club users that they use WhiteFoam at night before bed, and when switching to new trays the foam helps the tight aligners slip on more easily. We're happy to help you be more comfortable during the challenging parts of your treatment! Making sure your aligners are seated properly from the beginning is the best way to make sure your treatment progresses as planned.
On the go- AlignerFresh is pocket-sized, so you can be prepared for any situation, anywhere. Need to freshen up before an important meeting? A quick clean (and stain prevention!) after a coffee in the car? Going in for a kiss because your date is going well at the bar? We've got you covered!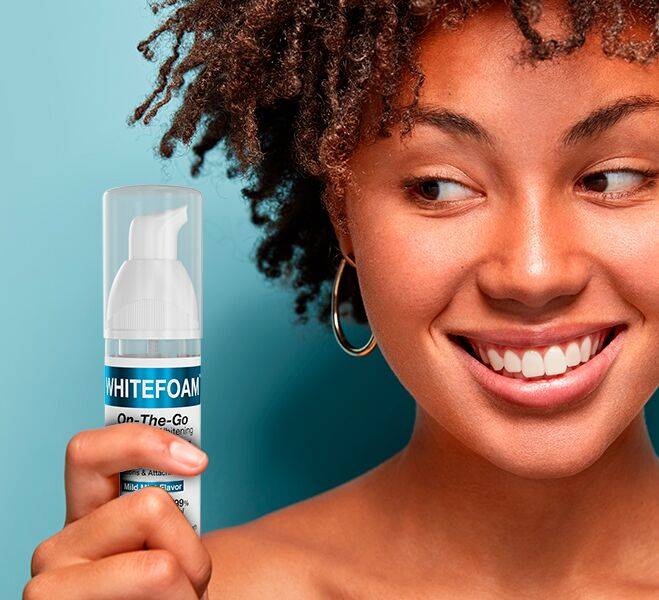 ---
We hope that we're able to help you feel prepared for your aligner journey and any situation you might find yourself in. We want your aligner treatment to be comfortable and effective, and we designed our products to help you get the best results! So far it seems like Smile Direct Club and EverSmile are off to a great start-- just see what current users have to say!
Smile Direct Users Tell Us...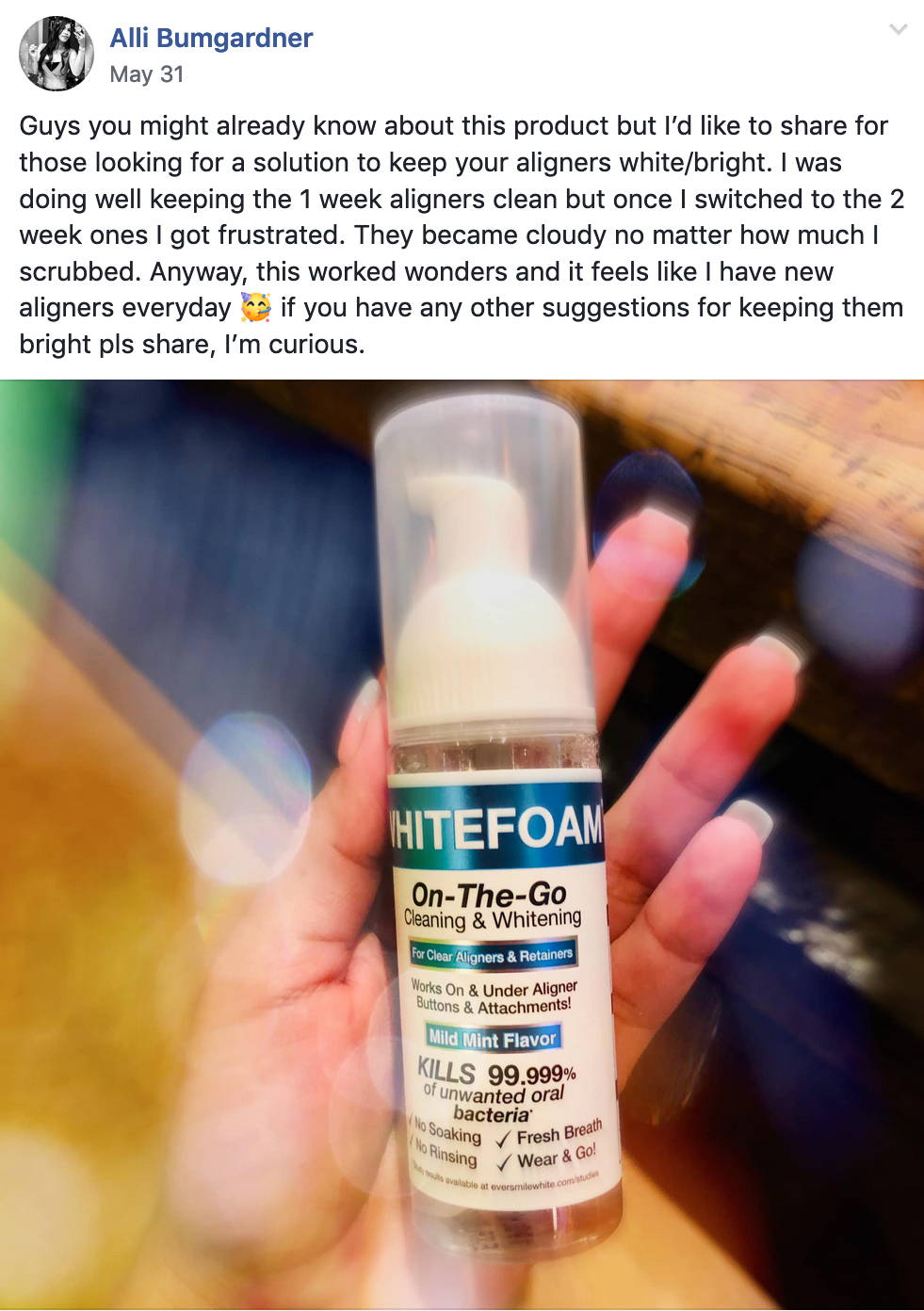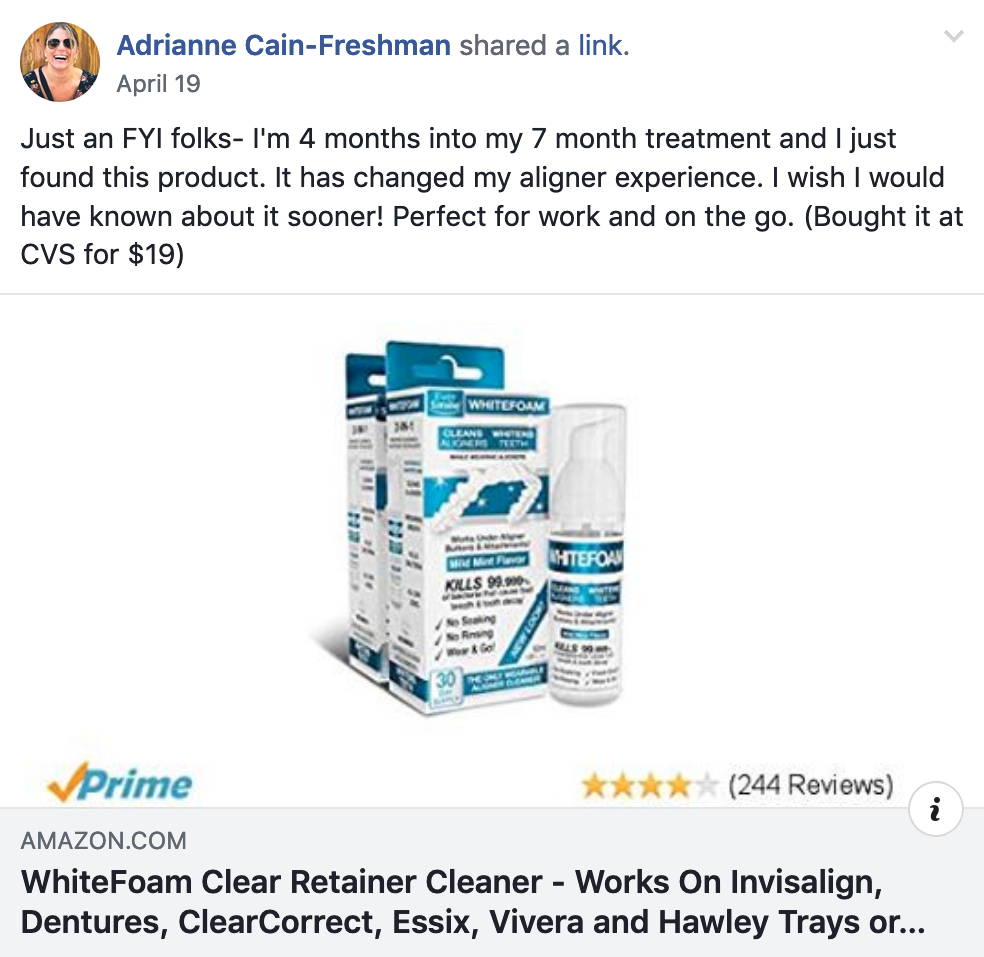 ---