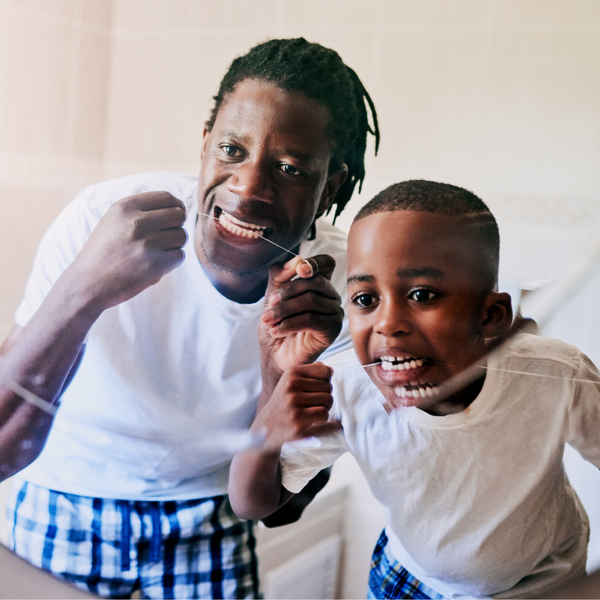 How to Remove Biofilm From Your Mouth
Understanding and investing in your oral health can be incredibly beneficial to your overall health and well-being. Monitoring and maintaining bacteria levels and biofilm growth in your mouth can keep your teeth healthy, and the rest of your body will follow suit.
What Is Biofilm?
Your mouth is home to various types of naturally occurring bacteria. Biofilm is a collection of single-celled bacteria that group together and form a film-like structure so that they can share resources and food and act as one larger organism. 
The biofilm in your mouth can contain one type of bacteria or a few types together. Most biofilms are harmless and may even be beneficial to your oral health. They provide protection against invading viruses, germs and bad bacteria that could cause infections and make you sick. Bad biofilms, however, are closely linked to cavities and periodontal disease. These bad biofilms are the ones you need to remove.
How to Remove Dental Biofilm
Biofilm is an unavoidable part of your oral health. It's with you almost every day. In fact, studies have found that babies have measurable levels of biofilm in their mouths as soon as 48 hours after they're born. 
While you can remove biofilm, it regrows within 24 hours, so you have to manage it continually for your entire life. The most effective way to manage your oral biofilm levels is to maintain an effective, thorough oral hygiene routine and keep the bad bacteria at bay. 
Your routine should include regular brushing, flossing, mouthwash and visits to a dentist for professional cleanings. Here are three of our top tips for removing biofilm.
1. Brush Your Teeth Thoroughly
To successfully manage your dental biofilm, you should brush your teeth at least twice every day for two minutes at a time. Use a soft-bristled brush to get into all of the nooks and crannies where biofilm plaque can hide. 
Be sure to brush every surface of every tooth and along your gumlines to ensure you're removing as much biofilm as possible to prevent buildup.
2. Get Serious About Flossing
When you tell your dentist you've been flossing your teeth, they can tell whether you mean it. Your toothbrush can't get to the biofilm growing beneath your gumline or between teeth that are close together.
Flossing at least once every day is an important part of removing and managing biofilm growth and maintaining good oral hygiene. 
3. Keep Your Orthodontic Devices Clean
Devices like braces, aligners and retainers spend a lot of time in your mouth growing the same bacteria and biofilms that your teeth do. Keeping them clean can help to keep the biofilms at manageable levels and keep your breath in check. 
Foaming cleaning products like EverSmile's WhiteFoam retainer cleaner or OrthoFoam braces cleaner can help clean both your devices and your pearly whites. These cleaners kill 99.999% of the bacteria in your retainer and on your teeth, making it easy to remove biofilm and keep growth in check.
Browse Products to Remove Biofilm
At EverSmile, we're dedicated to making healthy, bright smiles easy for anyone to achieve. We know how important your oral health is to your overall wellness, and our products help you optimize your oral hygiene process to achieve a cleaner mouth.
Browse our online catalog to find the products you need to maintain a healthy smile.
Related Articles
How to Remove Biofilm From Your Mouth

Understanding and investing in your oral health can be incredibly beneficial to your overall health and well-being. Monitoring and maintaining bacteria levels and biofilm growth in your mouth can keep your teeth healthy, and the rest of your body will follow suit. What Is Biofilm?...

Read More

How to Brush Your Teeth With Aligners

Clear aligners are convenient and discreet ways to help straighten your smile. You can remove them whenever you need to, and they're more comfortable than traditional metal braces. It's essential to take care of your teeth, and while making sure they're straight is one way...

Read More

How to Get Rid of Aligner Smell

As a user of clear plastic aligners, you care about your teeth, and you want your smile to look great. The clear plastic makes the process discreet so you can wear your aligners with confidence while hanging out with friends and family or meeting people...

Read More
Liquid error (templates/article line 357): Could not find asset snippets/blog-widgets.liquid