Six Jaw-Dropping Celebrity Smile Makeovers
Photo Source: Wikimedia Commons
---
Everyone has a smile worth sharing, but many people face challenges when it comes to their teeth. Dental procedures are frequently used to correct yellow, crooked or chipped teeth, and your favorite celebrities are no exception. Keep reading to see six impressive examples of celebrities before and after teeth procedures.
---
Zac Efron's smile has seen quite a change since his appearance as "Summerland's" Cameron Bale in 2004. In his early years, Efron was easily identified by the large space between his two front teeth. Since then, Efron has boasted a straight, gap-less smile in hit movies like "Baywatch" and "Neighbors." He credits this change to a combination of invisible braces, teeth whitening and porcelain veneers.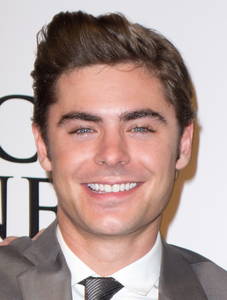 Source: Wikimedia Commons
---
When award-winning musician Celine Dion emerged onto the music scene in the 1980s, her teeth were overcrowded and not as white as the smile we see today. In addition to teeth whitening, Dion used dental crowns and porcelain veneers to straighten her teeth, resulting in a broader, brighter smile.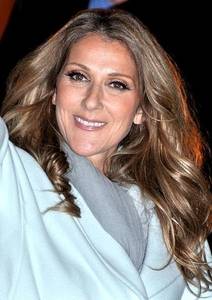 ---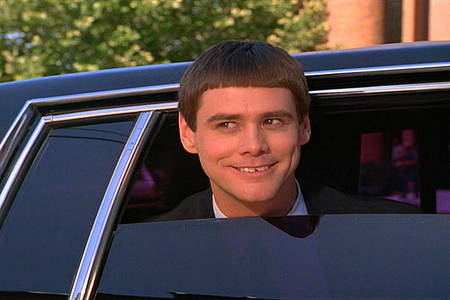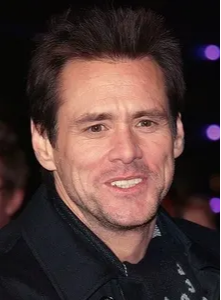 Sources: Flickr, Wikimedia Commons
When you think of Jim Carrey, chances are a picture of his chipped tooth in "Dumb and Dumber" springs to mind — but did you know the chipped tooth was real? It's true. Carrey is just one of several celebrities who have had dental work done. In this case, it's a cap on his front tooth. According to Entertainment Weekly, Carrey's tooth was injured during his school days, and he removed the cap for his role in the comedy film to accentuate his character.
---
During an interview with Jimmy Fallon in 2017, actress Demi Moore revealed that she had lost two of her natural teeth due to stress. Although uncommon, what happened to Moore is possible for several reasons, including the relationship between stress and gum disease, as well as how stress negatively affects bruxism. Since then, Moore has replaced her teeth with dental veneers.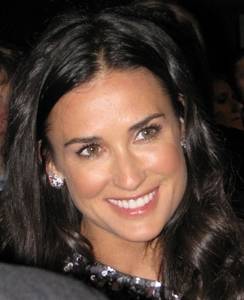 Source: Wikimedia Commons
---
In Nicolas Cage's early acting career, his teeth were far from the glistening, straight smile you see in his films today. Instead, Cage's teeth were yellowed and crooked, something he corrected with porcelain veneers and regular teeth whitening.
Here's a fun fact: In the 1980s, Nicolas Cage had two of his baby teeth pulled for his role in the film "Birdy."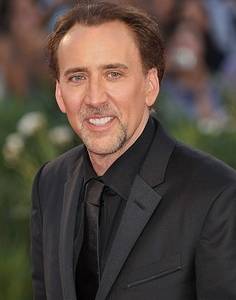 Source: Wikimedia Commons
---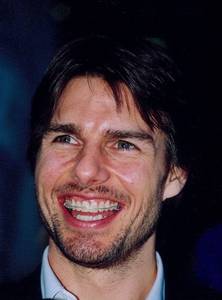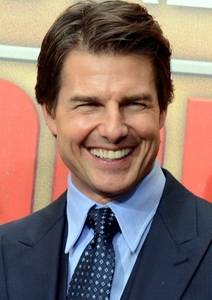 Source: Wikimedia Commons                                                   Source: Wikimedia Commons
Over the years, Tom Cruise has seen a drastic smile makeover. In his early films, Cruise's teeth were crooked and overlapping, with an overbite and a chipped tooth. Cruise used invisible braces and other alignment procedures — along with teeth whitening and veneers — to correct most of these problems. Today, his smile is bright white, and all signs of an overbite or overcrowded mouth are long gone.
---
Put Your Best Smile Forward
Put your best smile forward with WhiteFoam and AlignerFresh by EverSmile. WhiteFoam uses a patented hydrogen peroxide-based formula to keep your dental aligner or clear retainer clean and free from build-up, all without irritating sensitive teeth. AlignerFresh is an innovative wearable aligner cleaner that you can use to keep your smile bright and sparkling, even while on-the-go.
Ready to learn more? Visit us online or find a store near you to see what WhiteFoam and AlignerFresh can do for your smile.