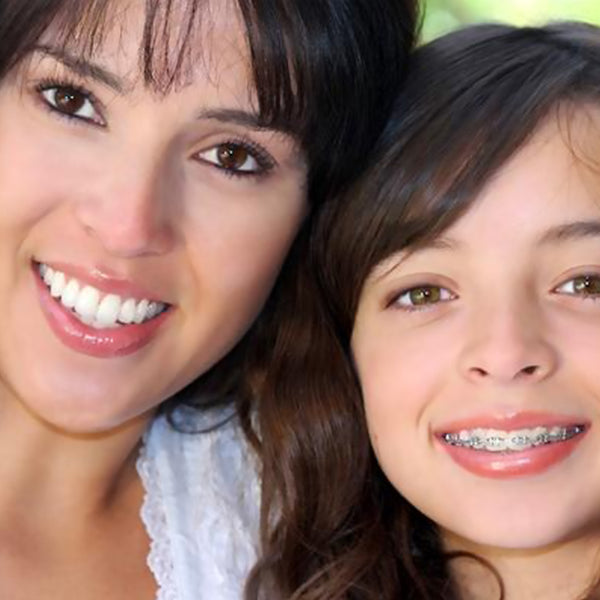 International Children's Day: All About OrthoFoam
Happy International Children's Day! We spoke to Orthodontist Michael Florman, DDS, about the benefits of Orthofoam for children!
What is OrthoFoam?
OrthoFoam is a breakthrough in oral hygiene product for both kids and adults wearing metal or ceramic braces. We notice that our patients who use OrthoFoam have better follow up visits, better hygiene, and cleaner appliances than those who don't. 

What does it consist of?
OrthoFoam contains a low dose of hydrogen peroxide (only 3.8%) which kills bacteria in the mouth, breaks up odor causing molecules, and works both over and under appliances to reach where children have a particularly difficult time brushing. OrthoFoam treats and prevents gingival inflammation which is common amongst kids wearing braces. 

Is Hydrogen Peroxide Safe?
Most parents' concerns with hydrogen peroxide stem from the typical whitening products on the market like gels and trays which contain very high amounts of hydrogen peroxide (up to and over 10%). OrthoFoam has a very mild, safe dose of hydrogen peroxide that is safe to brush and rinse with up to four times per day. We've never had any reported sensitivity amongst our patients in our practice. 

How Is OrthoFoam Used?
OrthoFoam can be used as a brushing accessory where the patient pumps the foam onto their toothbrush and brushes like normal. Or it can be used as a rinse for sixty seconds. You can also ask your orthodontist to create a custom suck down tray (or use a disposable fluoride tray) to pump OrthoFoam into and wear over the teeth and braces. Most patients in our practice prefer to brush like normal then brush with OrthoFoam as it's the most natural. 

Will There Be Discoloration After Removing Braces?
We have not seen a single patient with discoloration after removing their braces. Studies have proven that hydrogen peroxide can penetrate underneath orthodontic appliances to not only whiten the teeth around the appliances, but to also whiten the teeth underneath. Additionally, OrthoFoam will whiten ceramic braces, keeping them looking brand new during the entire orthodontic treatment. 
Related Articles
How to Get Rid of Yellow Staining From Braces

The moment your braces come off is a major high point in your life. You've spent a lot of time waiting and working to achieve the straight teeth and radiant smile you've always dreamed of. But sometimes when the braces come off, your smile isn't quite...

Read More

Why Do Teeth Come in Crooked?

If you've ever looked at your smile in the mirror and noticed misaligned teeth, you've probably wondered why teeth come in crooked. Is there any way to correct this issue? Luckily, you have a few options for fixing your smile, but there are even more...

Read More
Liquid error (templates/article line 357): Could not find asset snippets/blog-widgets.liquid