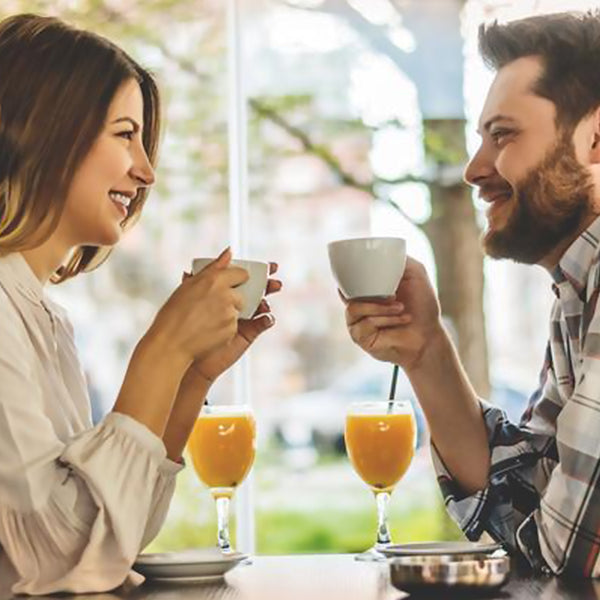 5 Foods that Stain Teeth and Cause Bad Breath (and What to Do About it)
You don't have to avoid products that stain teeth and cause bad breath if you take preventative steps
LOS ANGELES, Calif. –  Each day we eat and drink things without giving a second thought about the impact that they may have on our teeth or breath. Yet we will look into the mirror and wish our teeth were whiter, or find throughout the day that we suddenly have breath that makes us want to hide from talking with others. What we eat and drink can have a major impact on the color of our teeth, as well as the freshness of our breath. This makes it important that we know which products are the main culprits and what we can do about it in order to help protect our smile and reputation.
"We know well how important it is that people have beautiful teeth and fresh breath," explains Dr. Michael Florman, a Los Angeles-based orthodontist and the chief executive officer of EverSmile, Inc. "That's why we have created our line of EverSmile products. We want to help people be able to enjoy the foods and beverages they want, but still have the smile and breath they can be proud of."
Here are foods that can stain teeth and what you can do about it:
Beverages. Coffee, tea, red wine and cola are favorite drinks of many people, but they can all stain your teeth. They contain pigments that attach to the teeth, causing discoloration. If you are going to drink these beverages, opt for a reusable straw for the cold ones, which will help minimize staining of the cold beverages. For all of them, rinse your mouth out with water when you are done drinking them. You can also use a quick tooth whitener, such as WhitenFresh, which will help you keep your teeth white and your breath fresh with just one quick spray from the airless spray bottle.
Citrus. Everyone loves to sip some lemonade, but they won't love what consuming a lot of citrus can do to their teeth. Citrus erodes enamel on the teeth, which leads to discoloration and make it more prone to decay. Your best option is to minimize citrus and rinse your mouth with water after consuming it.
Here are foods that can cause bad breath and what you can do about it:
Garlic. Love it or hate it, garlic has a strong aroma that lingers due to its sulfuric compounds. When you eat it, especially if you eat a lot of it, you will be exhaling the strong scent of garlic for hours. If you don't have breath freshener on you after you eat a dish with garlic, ask for some parsley to chew, which will help minimize the odor.
Onions. Just like garlic, onions are notorious for causing bad breath, which comes from the sulfur compounds in them. When they have been cut into, they release that mix with bacteria and create an unforgettable scent. You can help minimize the smell by carrying a breath freshener to use or chewing on some aniseeds.
Dairy. Many people love dairy products, but when the amino acids from them mix with the bacteria in your mouth it can cause a real stink. Bad breath often follows the consumption of dairy products, so be prepared with having some breath freshener on hand.
"Nobody wants to give up having these foods and beverages, but we also don't want stained teeth and bad breath," added Dr. Florman. "It's all about knowing how to battle back. We help make it easy to do just that."
EverSmile has created WhitenFresh, a product that comes in a small airless spray bottle that can be carried in your purse or pocket. It has been specially designed to whiten teeth, get rid of bad breath, and kill germs at the same time. Plus, it's something that has been formulated so it won't cause sensitivity. People can use it up to six times per day. EverSmile products use patent pending EverClean™ technology, which cleans and whitens using proprietary surfactants, solvents, and hydrogen peroxide. It breaks up organic stain particles that discolor the teeth and dental appliances.
EverSmile's line also includes products that will help those with braces, aligners, and retainers keep their appliances clean. At the same time, they will be able to clean their aligners, whiten their teeth, and freshen their breath. The cleaning products are now available in 4,800 CVS stores around the nation. The entire  line of products includes EverSmile WhiteFoam, which gently cleans aligners or trays, EverSmile OrthoFoam, which cleans under and over braces, and EverSmile WhitenFresh, which is a freshening and tooth whitening spray that kills bacteria that cause bad breath and tooth decay on the go.
Dr. Florman, who practices in Los Angeles, is considered to be one of the top Invisalign providers in the country and has over 25 years of consulting experience for oral care companies including for Colgate, Arm & Hammer, and others. Dr. Florman has invented multiple dental products and has brought several products from inception to commercial success. For more information about the company and products, visit their site at: www.eversmilewhite.com.
About EverSmile
Located in Los Angeles, EverSmile's mission is to create new and advanced oral care products that will change patients' lives. Currently in development are our new sensitivity-free whitening agents, dry mouth formulations, low-abrasion toothpastes, and a complete children's dental line. For more information about the company and products, visit their site at: www.eversmilewhite.com
Liquid error (templates/article line 357): Could not find asset snippets/blog-widgets.liquid