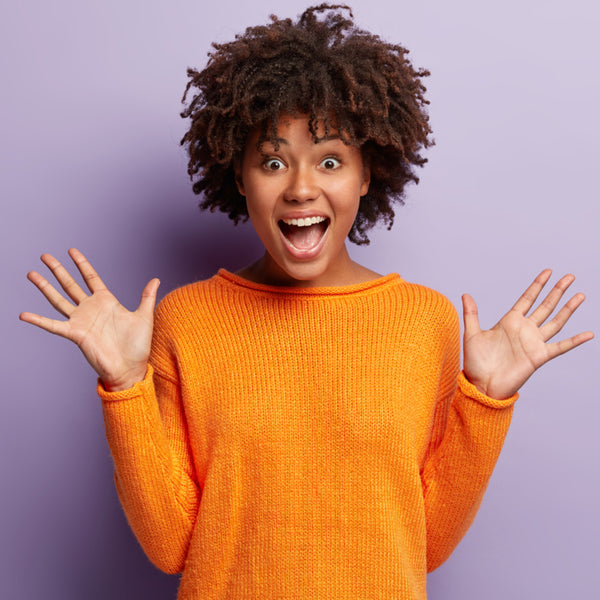 Coming Soon: WhitenFresh The New Product You've Gotta Have
At EverSmile, we may not drop albums, but we do drop new products and a side of knowledge. That's why we're so excited to be serving you all up some mad freshness. We say "you all" because now EverSmile isn't just for Invisalign wearers. Nope. Hey, we've got mad love for our Invisalign peeps so let's get that straight first of all (see what we did there?). It's just that we are so passionate about bringing the world at large fresher, whiter and brighter smiles that we wanted to find a unique, easy-to-use solution for everyone longing for those dreamy pearly whites.
We have clearly been successful or you wouldn't be reading this blog. That's right. You asked and we delivered. We'll give you a second. Ok. Ready?
WhitenFresh is coming soon! WhitenFresh is the easy option for everyone to whiten and freshen on the go, especially when you can't brush.
Speaking of which, remember Binaca? That was a thing for a while. Weird. But we digress.
WhitenFresh is an innovative formula that is simply: spray, swish and go!
Oh, WhitenFresh How We Love Thee! Let us Count The Ways!
It comes in a convenient and compact 10ml sized bottle that's discreet and easy to stow and go.
WhitenFresh removes stains from coffee, red wine and tobacco.
It acts like a cleaver and hacks away those nasty bad breath odors.
Works great for people with braces and other semi-permanent orthodontic fixtures.
A convenient way to help people struggling with gum disease.
So forget about gum, mints and breath sprays. Be the smart one in the room and multitask with WhitenFresh. Just had a hot coffee date? WhitenFresh. Red wine? WhitenFresh. Want a little more minty and glinty? WhitenFresh.
WhitenFresh will be available in May! Be one of the first to try it!
Liquid error (templates/article line 357): Could not find asset snippets/blog-widgets.liquid